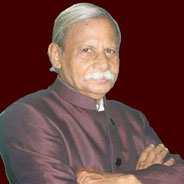 IMPACT BALIAPAL COLLAGE OF PHYSICAL EDUCATION (BCPE) has been growing as one of the leading physical Education colleges in eastern region of India, along with the remarkable development in Games and sports. The vision is to establish the college for socio economic development of the locality.
The foundations for this Physical Education program were laid by its founder Dr. Adwaita Kumar Patra, the Eminent Scientist & Prof. in OUAT in 1981. Today BCPE is fortunate to have highly competent faculty with excellent academic training to provide their knowledge and expertise to our students. Add to that a highly competent support staff and well-equipped labs and workshops, you get one of the best advanced and centre of Excellency institution in ODISHA.
BCPE aims to provide education that fosters lofty aspirations of our students to shape a better future for the society through sports and games. To this end, BCPE nurtures the students to understand importance of physical fitness, to have the ability to put skills into practical application for a better society.
BCPE endeavours to educate a new generation of leaders - men and women who will be capable of shaping the future with vision, justice, and charity - concerning for all of the human family.
We pursue this challenge because it is a worthy goal for any College, but particularly for BCPE, a College uniquely suited to be a beacon of hope and light for all. I invite you to join us, as a prospective student, parent, or friend.